Plan your visit
Everyone is welcome. Register today!
Prospective Student Visit
From starting your college search or doing another visit as an admitted student, these visits are for you! Register for a campus tour, an information session, a school-specific visit or virtual event.
Admitted Student Next Steps
Congrats #FutureDuquesneDuke! (If you're NOT yet admitted, apply ASAP!). Schedule a visit or join us for the next DUQ Day if you missed the admitted student events.
DUQ Days
These are our most spectacular open house events with hundreds of attendees! Everyone is welcome to explore Duquesne at one of our DUQ Days!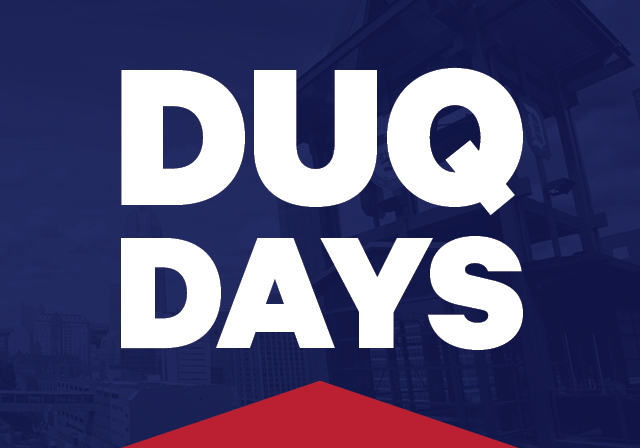 DUQ Days: Fall Open House
Let's get to know each other! You know what you want to achieve and the impact you want...
More About This Event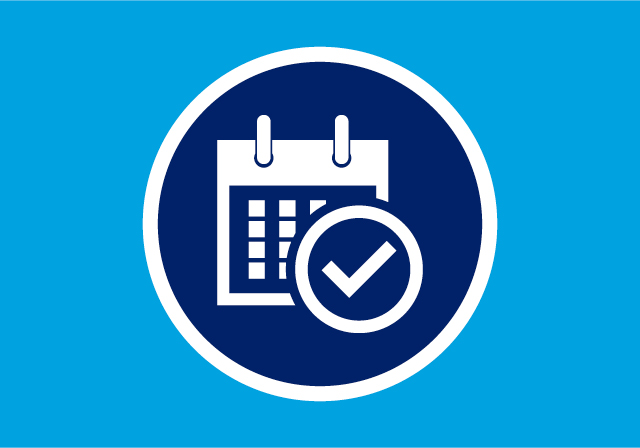 Graduate Admissions Campus Tour
The best way to experience our park-like campus in the heart of downtown Pittsburgh is...
More About This Event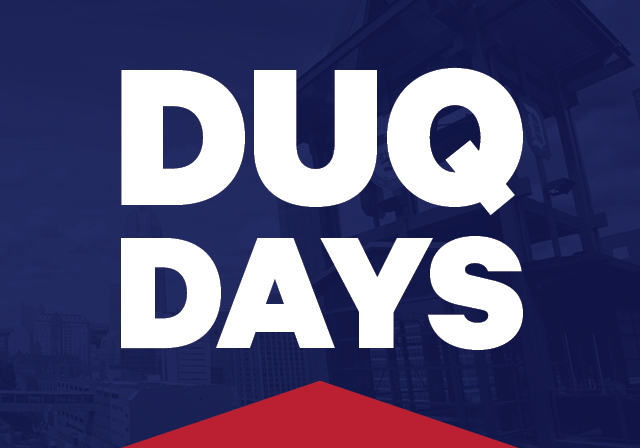 DUQ Day: Fall Open House
Experience Duquesne! DUQ Days provide an opportunity for you to discover all the ways...
More About This Event
Plan Your Trip
Explore all that Pittsburgh has to offer while you are in town!